Initial Disclosure Document
Dear Customer
Please read the following document in addition to your pre-contract information. You should consider the information provided before signing your finance agreement, to decide if our services are right for you.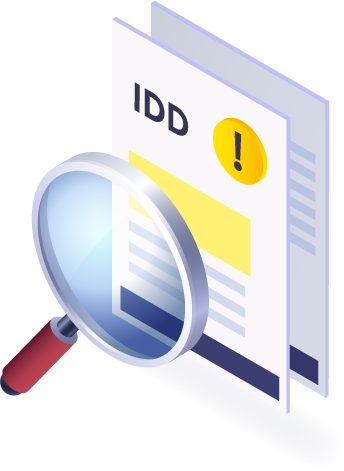 Who are we and how can we help finance your purchase?
Evolution Funding Ltd. Company registration number 11354996. Our registered address is Thompson Close, Chesterfield, S41 9AZ.
We are authorised and regulated by the Financial Conduct Authority for credit brokerage. Our FCA firm reference number is 823324.
Evolution Funding Limited is a credit broker, not a lender.
Who can apply for finance with us
All finance is subject to status.
Terms and Conditions apply. A guarantee may be required.
Over 18's only.
UK residents only.
PLEASE ENSURE YOU CAN AFFORD THE REPAYMENTS FOR THE DURATION OF A LOAN BEFORE ENTERING INTO A CREDIT AGREEMENT.
We can introduce you to a limited group of carefully selected credit providers who may be able to offer you finance for your purchase. Our role as a credit broker is to determine which lender on our panel to introduce you to. Each credit provider may have different interest rates and charges.
We do not charge you a fee for our services. We are only able to offer a range of finance products from these providers, which may be suitable for you and we will explain the key features of these products to you (or your introducing supplier will).
The introducing supplier or partner may have arrangements with other brokers or lenders and therefore you should consider the information provided to you by them.
We are NOT independent financial advisors. We will provide details of the products available from the lenders that we work with, but no advice or recommendation will be made. You must decide whether the finance product is right for you.
Commission arrangements and interest rates
Rates will be either fixed or based on your credit score. Fixed rates are based on the lender, by a parameter or a number of parameters (for example, the advance borrowed, the age of asset or the manufacturer of the asset). Fixed rates are determined by our contractual agreement with the introducing supplier and the supplier cannot change this rate. Credit score-based rates are pre-set and linked to your individual credit rating. Typically, the higher your credit score, the lower the APR you will receive from a credit provider.
We will receive payment from the credit provider for introducing you to them and we will also pay a commission to the introducing supplier or partner. The amount both parties receive could vary by credit provider, which may be a higher amount in relation to certain products compared with other products available.
The lenders we work with could pay commission at different rates. However, the amount of commission that we receive from a lender does not have an effect on the amount that you pay to that lender under your credit agreement. We run a number of different commission models depending on the arrangements that we have agreed with the lender and in turn agreed with our supplying introducers. The commission received is either a fixed fee or a percentage of the amount you borrow, which means the payment we receive may vary depending on the amount you borrow and the term the loan is borrowed over. This may also mean that the more you borrow the more the introducer is paid. Our commission, or that of the introducing supplier/partner, will not influence the interest rate that you will pay with a lender.
As described above the amount of commission payable is predetermined. 
Details on the amount of commission are available on request from your supplier or from Evolution Funding.
Please note – If the payment of commission impacts or changes your decision to proceed with the finance you may benefit from knowing the amount of commission payable to Evolution and the introducer before you decide to proceed with your application.
Please read our Privacy Notice as your personal data is being processed by Evolution Funding Ltd. 
We use your personal data in order to:
Support a number of specific steps before you enter into a contract for vehicle finance (loan agreement) with your chosen finance company; and
Ensure that our legitimate interests as a finance broker are protected.
Our Privacy Notice can be found at https://www.evolutionfunding.com/public/privacy-notice/
I

f you have any queries regarding the agreement you are entering into, please contact our

Customer Care Department

at

customercare@evolutionfunding.com

or by telephone on

01246 458 808
What can you do if you have any concerns about our services?
If you have any concerns, please contact us in the first instance by writing to us at: 
Resolutions Department,
Evolution Funding Ltd, Thompson Close, Chesterfield S41 9AZ
, emailing us at 
help@evolutionfunding.com
 or by telephoning us on: 
01246 458 812
.
You have the right to refer any unresolved complaint to the Financial Ombudsman Service: Exchange Tower, London, E14 9SR.
Web: www.financial-ombudsman.org.uk
Telephone: 0800 0234 567
This IDD was updated on 27/9/2023