Compliant decisions across whole of market for best customer outcomes.
Evolution has built relationships with 30+ motor finance lenders, creating the largest panel of any UK broker.
Our technology routes customers to the best lender and deal for their circumstances and credit score. This ensures maximum conversions whilst delivering highly compliant decisions uninfluenced by commission earnings.
Credit Score-Based Pricing
Be compliant – Protect your business – Maximise its potential
The new FCA regulations on discretionary commission models went live on 28th January 2021. In response, Evolution introduced an innovative pricing model designed to treat customers fairly and transparently, whilst providing the flexibility to protect dealer income.\>
Includes all lenders on our panel, from prime through to subprime.
Utilises our own 'Evo Score' credit search facility.
Customer is pre-screened using soft search.
APR is assigned based on pre-determined price bandings for customer's credit score.
Customer matched with lender best placed to pay out.
APR is uninfluenced by commission earnings and cannot be changed or re-negotiated.
Fully auditable and FCA-compliant.
Fixed Rate available where CSBP not supported.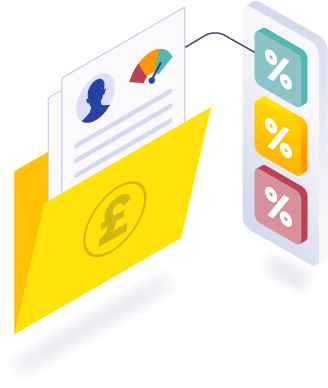 "Since launch our finance conversions have increased nicely. Customers have been happy with the new and improved level of transparency."
Kallenhard Performance Vehicles
"Knowing we offer a low rate to customers whose credit profile warrants it, finance penetration increases."
"Credit Score-Based Pricing has worked well, we quote finance on iPads to the customer – it's transparent, simply and easy. No haggling and negotiating."
"It allows us to combine the opportunity to advertise the optimum APR for the best scoring customers, whilst still earning finance revenue from the credit riskier customers."
E-Score Predict (ESP) & Navigate
Automated decisioning and routing for fast, consistent and compliant application processing.
The combined function of ESP and Navigate allows Evolution to consistently and accurately deliver the best outcome for the customer. Our technology will generate an accurate score and determine the likelihood of an acceptance, the risk category and the likely funders.
Combines data from CAP, Glasses, the leading CRAs, and demographics from 550,000+ past funder transactions.
Algorithms aggregate applications to match them to the right lenders for the customer.
Facilitates application routing and auto-decisioning.
Applies funder-level rules to ESP insight to route application to most suitable lender.
Delivers decisions 24/7, without the need for human intervention.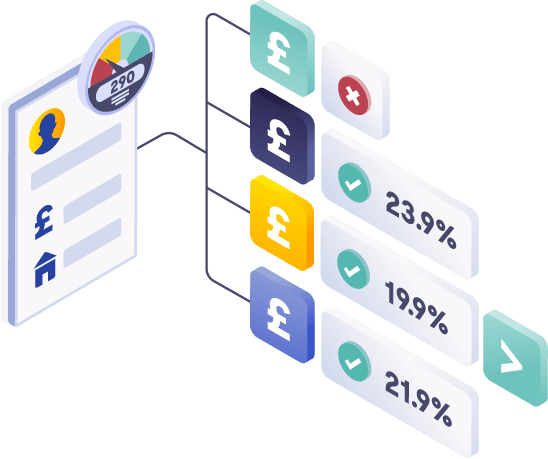 Rate for Risk Aggregator
Turning declined deals into paid out potential.
Low-scoring customers are auto-routed to our Rate for Risk Aggregator. This simultaneously proposes to multiple funders, all with soft search facilities, to obtain an instant decision and APR, delivering the best outcome for the customer in as little as 9 seconds.
Delivery of real rates in non-prime sector, with no impact on credit score.
Competitive APRs due to 'aggregator effect' lead to improved finance penetration.
Reduction of regulatory burden on partner – non-prime transactions handled by Evolution Extra.
Direct Lender Plugin (DLP)
Propose your first-string lender and Evolution's panel using one-time input on DealerZone.
Use Evolution's systems to propose directly to your first-string lender. Where your customer does not meet lender criteria, the application is automatically re-routed to Evolution's panel, minimising admin and improving finance penetration.
Evolution pre-screens applications on behalf of your first-string lender.
Auto-routing of prop improves conversion on 'declined' deals.
Central platform, one-time input helps reduce admin.
Where direct lender is selected, Evolution supports by delivering the e-Sign journey, digital proof verification and customer onboarding.