As the leading provider of digital motor finance solutions, our people are crucial to our success.
Since Evolution launched in 2002, we've achieved huge growth and success. Not only are we the UK's largest used auto finance platform but we also develop market-leading digital solutions that are transforming the motor finance market.
For us, attitude is everything and we look for people who are enthusiastic, positive, focused, creative, and committed. We also live and breathe our six Values, which help drive the right behaviours in our business.
Could our future success be down to you?
We offer a supportive and rewarding environment that recognises individuals but rewards high performing teams. This is backed up by training and development that is market-leading in our sector and industry.
You can expect an enthusiastic team, a friendly atmosphere, on-site parking, generous pension scheme, 33 days holiday (including bank holidays) and life assurance cover.
We have no current vacancies. Please check back with us soon.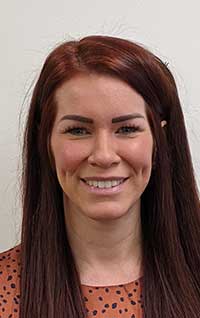 WOW – I honestly feel as though I have been here for not just over a month, but just over a year! You have all been so warm and welcoming to me, and it's made the process for me a really fantastic one. I cannot thank you all enough for making this experience such an exciting and memorable time. Everyone I have met is so passionate about what they achieve and who they work for, it's a very proud moment for me to be part of Evolution Funding. I'm so excited to be on this journey with you all and cannot wait to see where the future leads us.
Customer Operations Manager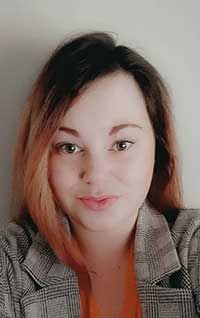 Joining Evolution Funding was very daunting for me as I've never had a career in motor finance or even administration. During the first week of training I soon realised that I was going to be fine. Surrounded by people who had such a passion for what they do and what they want to achieve, I knew I was in safe hands. There's always someone on hand to answer any questions or queries I have with a smile and positive attitude! 🙂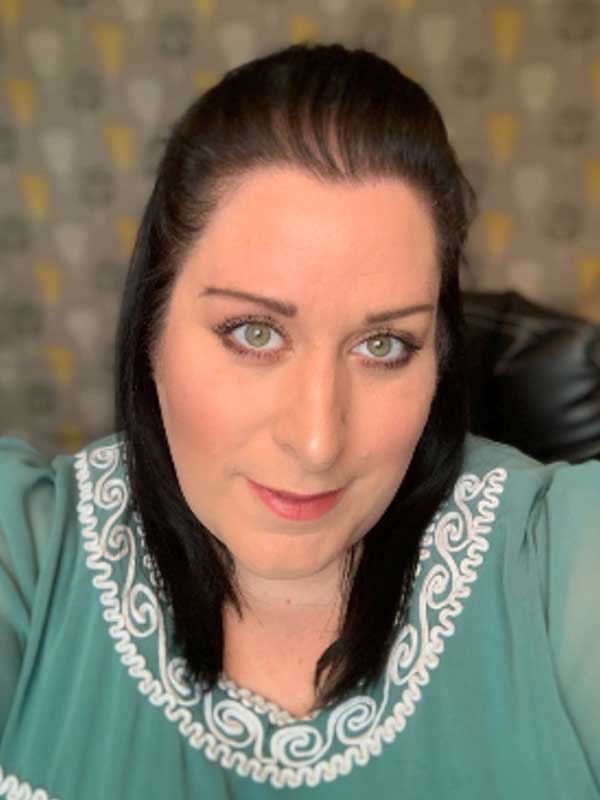 Evolution Funding have been a great company to join! Everyone is very friendly and supportive, I have been made very welcome and have been given a great training programme.
Progression and development are part of our culture…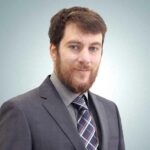 Mitch Satchwell - Technical Director
Mitch joined Evolution in 2012 as a junior in-house developer. Despite having just a year of experience under his belt, the plan was for Mitch to build out the internal team that would bolster Evolution's position in the market through its technology proposition.
By 2018, Mitch had built a team of ten developers and put the foundations in place for a market-leading motor finance platform and digital journey. Following private equity investment by LDC in 2018, a restructure of the business saw Mitch take on additional management responsibilities, with oversight of Projects/Testing and IT.
Following the hire of both a CIO and a CTO, Mitch then undertook his current role as Technical Director. In 2022, he created a new Architecture team to focus on an application modernisation plan and this work, along with expansion of the team, will continue throughout 2023 and beyond.
Mitch has been pivotal in the development of a transformational technical offering for Evolution Funding and Evolution has supported his personal growth and ambition throughout the years.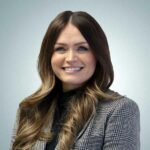 Lucy Hannant - Head of Dealer Services
"I joined Evolution Funding in 2003 as an administrator with only five employees at the time. Since then, I have progressed to a team leader, a team manager, a department manager, and to my current role as an operations manager overseeing over 80 staff.
I have been provided with some amazing opportunities along the way, effective leadership training, learning to deliver my own classroom training courses, building systems, supporting the integration of digital platforms, and onboarding new funders.
I'm currently on a Lean Six Sigma course to be a certified project technician learning how to eliminate waste and defects in a process through process mapping and seeing a project through to the end using the DMAIC methodology.
My future looks exciting, welcoming future acquisitions to our platform, building relationships, and using all the skills and qualities that I have developed from the opportunities that Evolution has provided for me."

Luke Sanderson - Oversight & Risk Manager
"It is a privilege to be part of the Evolution team. I joined Evo back in 2012 and since then it has been one hell of a ride being part of such an ambitious, driven and forward-thinking company in what is a very fast-paced industry.
Reflecting on my journey with the company, and one of the main reasons I'm still here today, is our culture when it comes to creating opportunities for staff to take up new roles and learn new skills whilst providing them with the training/coaching required to support them along the way.
I have learnt lots of valuable lessons from the training/coaching Evolution has given me over the years, both in my personal life and the workplace! These lessons have contributed towards all of my previous roles, helped get me where I am today in my current role and there is no doubt that they will play a valuable part in my future career progression with the company."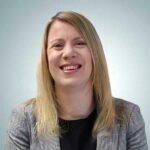 Sam Osborn - Head of Risk & Compliance
"I joined Evolution in 2013 as a part-time underwriter after seven years out of the workplace, with previous industry experience but a definite lack of confidence. I was met at Evolution with a group of amazing people who had confidence in me and made me realise there was only me holding me back. Seven years ago, I was asked to take on the role of Compliance Assistant, a new role shortly after our FCA authorisation. The business gave me the autonomy to work with subject experts and build a compliance programme that was best in practice.
Evolution has supported me by providing personal skills training such as working miracles, PDP and Train the Trainer and I am currently working towards a professional compliance qualification. Fast forward nearly 10 years and I now the Head of Risk and Compliance, a member of the SMT, I have a fabulous team of nine co-workers, I have recently participated in an industry panel, chaired panels and attended industry roundtables. Anywhere else I very well could still be that underwriter!"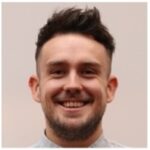 Josh Cartledge - Dealer Support Manager
"I have just passed my 10-year service milestone at Evolution, in that time I have had the opportunity to progress into seven different roles due to our exponential growth and the passion the company holds for developing its staff. I have always held a keen desire to progress and learn new skills, from day one you are presented with all the tools you need to be successful here.
If I hadn't found Evolution, I can honestly say I don't think I would have found an employer that could have given me as much variation and development that I have received these last 10 years. The future continues to look exciting with more opportunities around the corner. I have recently been enrolled on to a Senior Management programme funded by Evolution to help me learn the skills to take the next steps and play a part in driving the business forward in the future."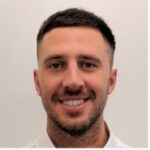 Ryan Sanderson - Regional Account Manager (SY)
"I joined Evolution just over 10 years ago. I did my best, knuckled down and a few months later was invited to begin some underwriting training. That gave me a great grounding, although it didn't take long for an opportunity to arise in our Evolution Extra sales team. I loved making that step into sales.
Six or so years later, a pandemic, cost of living crisis and I'm a Regional Account Manager for South Yorkshire. I certainly didn't see that coming when I took that sales support job 10 years ago as a 21-year-old lad with not too many career prospects.
Evolution's given me every belief in myself, I'm allowed to shoot for the stars. I have been surrounded by so many inspirational leaders and hard-working, talented colleagues. I've given a lot of myself over the past 10 years and Evolution has given a lot back and continues to do so for many of my colleagues, who have their own story. There are so many opportunities as we continue to grow and innovate in motor finance."