Evolution Funding has secured investment to support its expansion from mid-market private equity investor LDC. The transaction will see LDC take a significant minority stake in the business and has been backed by acquisition finance facilities from Santander and Aviva Investors.
The firm's Evolve technology and digital customer journey is used at point of sale in dealerships, and also online during the process of researching or purchasing a used vehicle, to deliver brokered motor finance solutions from a panel of 34 funders. This helps dealers and customers secure vehicle finance with rapid online decisions and at competitive rates.
Evolution's bespoke web-based B2B platform automates the traditional finance underwriting process. It pulls real-time credit and valuations data into Evolve's algorithms, automatically assessing each search with the lenders on its panel, to streamline the decision-making process and deliver compliant financing to customers. Evolution's systems and technology process are designed to create a positive customer experience and fair outcome for dealers' customers.
The company has also developed a direct-to-consumer product, MyCarCredit, which provides direct access to Evolution's brokered funding platform. Evolution's B2C proposition has expanded rapidly through its successful, established relationships with leading finance aggregator and eligibility platforms and white label brand partners.
Evolution brokered loan advances of over £430m in 2018 and employs over 200 people both at its headquarters in Chesterfield and with account managers supporting dealerships across the UK. The business will continue to be led by co-founders Lee Streets and Jeremy Levine, Sales Director Chris Coverdale, with the team being joined by incoming Finance Director Kevin Kaye.
As part of the transaction, Steve Weller – former Chief Executive Officer of LDC-backed price comparison website uSwitch – will be appointed non-executive Chairman, while Tim Porter, former Managing Director of Lex Autolease, will be appointed non-executive Director. Lawrence Dean and Andy Lyndon from LDC will also join the board as non-executive Directors.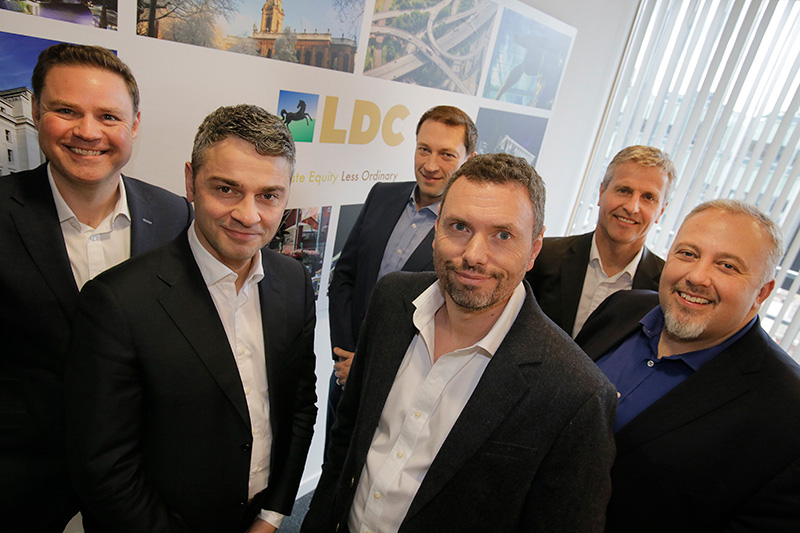 The firm has been carved out of a holding company which included other motor services to focus on Evolution's dealer finance offering, online services and market-leading technology.
Following the transaction Evolution plans to invest further in its technology, digital capabilities and to scale the presence of both its Dealer B2B and B2C propositions.
Lee Streets, CEO of Evolution, said:
"This is a big moment for the business. We've spent the last 15 years listening to customers and developing the best technology in the market for vehicle finance. Bringing a partner on board like LDC gives us not only the capital to accelerate our growth, but also the boardroom expertise to help us unlock the potential of our business.
"LDC understood our vision for the business from the off and shared the same ambition. This is a great outcome for our partners, customers and employees alike, and we're hugely excited about our plans for growth."
Lawrence Dean, Investment Director at LDC, said:
"Evolution Funding is a classic example of an entrepreneurial business that is disrupting a market with innovative technology to the benefit of its customers. Lee, Jeremy and the team have been forward-thinking, consistently growing the business since its inception, with a clear commitment to customer service and compliance. There's a significant opportunity to scale further in the UK, working with new partners, and by investing in its market-leading Evolve platform and digital capabilities as well as its customer-facing product, MyCarCredit, which has significant potential."
The transaction is subject to customary conditions including receipt of required regulatory approval.