Motor finance broker Evolution Funding has appointed Paul Saggar as its Chief Innovation Officer and Adam Small as its Head of Operations.
Saggar joins the business from Capita Travel and Events, part of Capita plc., where he was Chief Innovation Officer. He brings to the role over 20 years' experience in software development, IT infrastructure, data science, and digital customer experience development.
Saggar will have board level oversight of Evolution's development and IT teams, and will be responsible for developing the firm's digital customer journeys, along with increasing insight into customer behaviour and building technology solutions that continue to lead the digitization of the motor finance market.
Small brings over 17 years' experience to the role, joining the business from Capital One. He will oversee Dealer Services, Underwriting, Dealer Oversight, and the Complaints team, leading a program of process development, improvement and automation across Evolution's B2B support functions.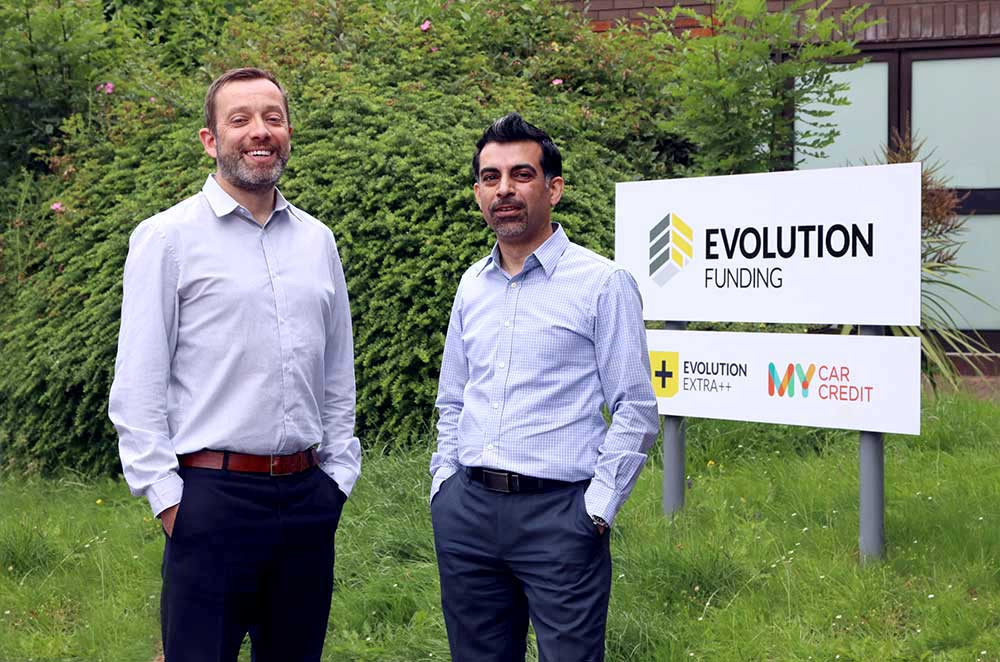 Lee Streets, CEO of Evolution Funding, commented:
"We are delighted to welcome Paul and Adam to the company. Both bring significant and relevant experience and insight to the team, along with track records of business transformation.

"The creation of these roles reflects the importance of digital innovation and continuous improvement in shaping the future success of Evolution, and these appointments will enable us to accelerate this further as we deliver on our ambitious growth plans."
The appointments follow a number of additions to Evolution's Board and Senior Management team in the wake of a private equity investment deal with LDC which saw the firm valued at £110M.