Evolution Funding has been named 'Best Broker' for the second consecutive year at the Car Finance Awards 2017.
The prestigious event, which is in its second year, followed a day of networking and industry expert panel discussions around the challenges and opportunities facing the motor industry and motor finance market.
The awards were hosted by 'original Stig' Perry McCarthy and are judged by an independent panel of experts from both within and outside of the car finance industry. The 'Best Broker' category centres around business performance and growth, with a keen focus on the key performance indicators within the business.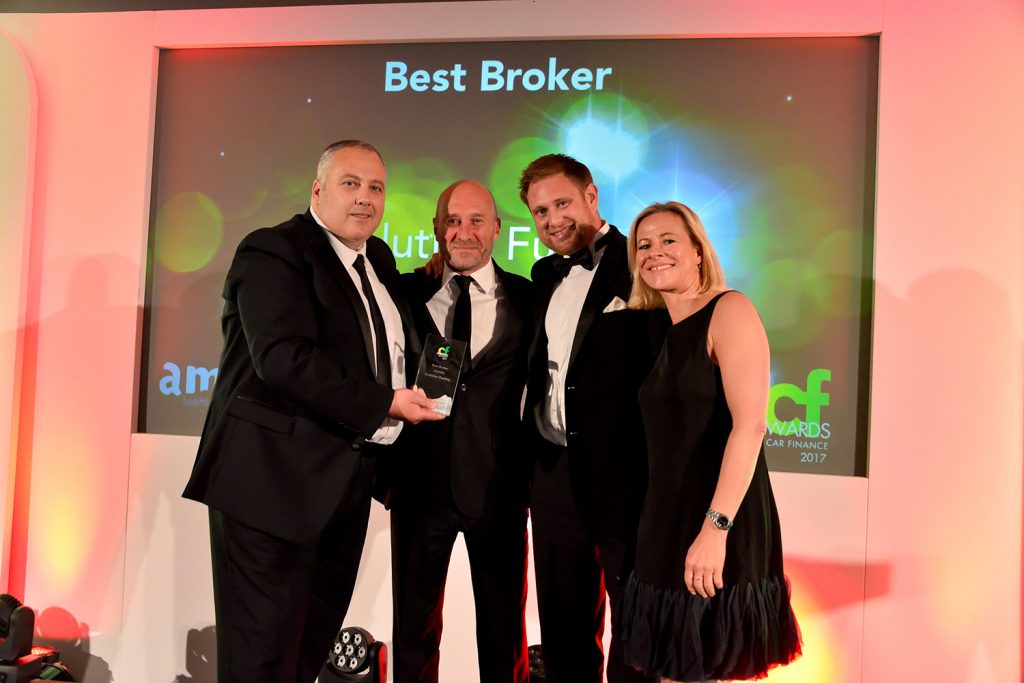 Collecting the award on the night, Jeremy Levine, CEO of Evolution Funding, commented:
"It is something of an achievement for Evolution to receive this award for the second year running and is testament to our continued commitment to delivering market-leading products and technology to our dealer partners.
"Our people are constantly striving for ways to improve everything that we do, from innovative finance and technology solutions through to best-in-class service delivery. This award recognises the hard work that goes on behind the scenes and we are grateful to all of our teams for their focus and determination."
The accolade adds to a successful year of recognition for Evolution Funding. They have been named Motor Finance 'Intermediary of the Year 2017', identified as one of London Stock Exchange Group's '1000 Companies to Inspire Britain', named 'Fastest Growing Larger Company of the Year' at the Northern Tech Awards 2017 and ranked 22nd in the Sunday Times BDO Profit Track 100 league table.