Interview with Head of Compliance Sam Osborn and Sales Director Keith Bell
This time last year, Evolution Funding had just launched its new pricing models in response to the FCA changes banning the use of discretionary commission models in motor finance, which came into effect on 28th January 2021. What was that time like for the business?
Keith: For me, it was 16-hour days and all hands on deck in the run up to the 28th. Leading up to that point, we had conversations with every dealer about how they wanted to structure their customer proposition. We then had 48 hours to change the pricing for around 3000 dealers, with a finite deadline of midnight by when every pricing change had to be done in time for dealers opening on 28th.
Sam: We also had a lot of conversations with lenders around when best to change the pricing, because we had to be sure that customers weren't detrimented during the change.
The work started at least a year ahead of the deadline with the lenders and working pricing models through in line with the regulator's expectations. Tell us more about that.
Sam: Lee [Streets], Sam [Whittaker] and I were in discussions for months, looking at different pricing model options, understanding the rule changes, working out what would work for lenders, dealers and especially customers. We spent time looking at what would be acceptable to the regulator and importantly, what we could actually deliver by the deadline. We didn't want to just take the easy option of fixed rate pricing for everyone as we didn't think that was right for both dealers and customers. And so, we developed credit score-based pricing, which delivers a rate based on the customer's credit profile.
We then produced documentation that would show how these pricing models could be controlled – that was a big thing for me. It's not just about what rates and packages the dealer is going to offer but how do you ensure that every customer gets the right rate? In addition, we went out to external legal counsel and QC opinion, to confirm that what we were proposing would fulfil the rule changes. We then presented to our lenders and partners to get them on board with our solutions.
Keith: There was a lot of time, effort and resource going into building credit score-based pricing and so whilst all of that was going on, we were talking to all the big dealers and car supermarkets to gauge whether what we were building was something that they wanted.
At that point, we were a lone voice. Everyone else was talking about fixed rate pricing, partly because it's the only thing they could deliver. However, because we're a bit more agile than the big lenders, we felt we could deliver a credit score-based pricing solution. But all that work is for nothing if the dealer won't adopt it, or the lenders won't allow us to do it.
We spent months with our finance team dissecting pricing packages and testing all the different methods and scales, whilst also ensuring that credit score-based pricing was a viable financial model for both the dealer and Evolution.
Sam: There were certainly some weird and wonderful pricing packages that we worked through, many not viable but I believe in the end, we ticked the box for most dealers whilst delivering the right customer outcomes.
Keith: What's interesting about this change is that we knew it was coming years ago. However, very few businesses were actively looking to use it to change the market in the way that Evolution has. We were very conscious that we had to try to bring the market with us.
Sam: What we didn't want to do was go out to lenders and ask them what solution they could give us because we could have ended up with multiple solutions. Instead, we took the approach of, 'here's what we're proposing, we've established it meets the rules, are you happy with our solution?'.
Keith: That's an important point about our change of approach. In the past, we've probably been a little reticent to stick our head above the parapet and say, 'this is how we want to operate; this is what we think we should do'. We truly believed we were right in our approach – we'd done all the research and groundwork, taken legal counsel – and I think the lenders appreciated that proactive approach, which took a lot of the burden away from them. That was a real mindset change and turning point for us as a business.
Sam: The great thing with the lenders is that through the audits that our lenders do with us, they know we have robust processes, policies, and procedures in place. When we went to them with our pricing proposal, they could see that it wasn't just about the packages but also reassurance that we would control it and record and prove how a customer's outcome had been determined.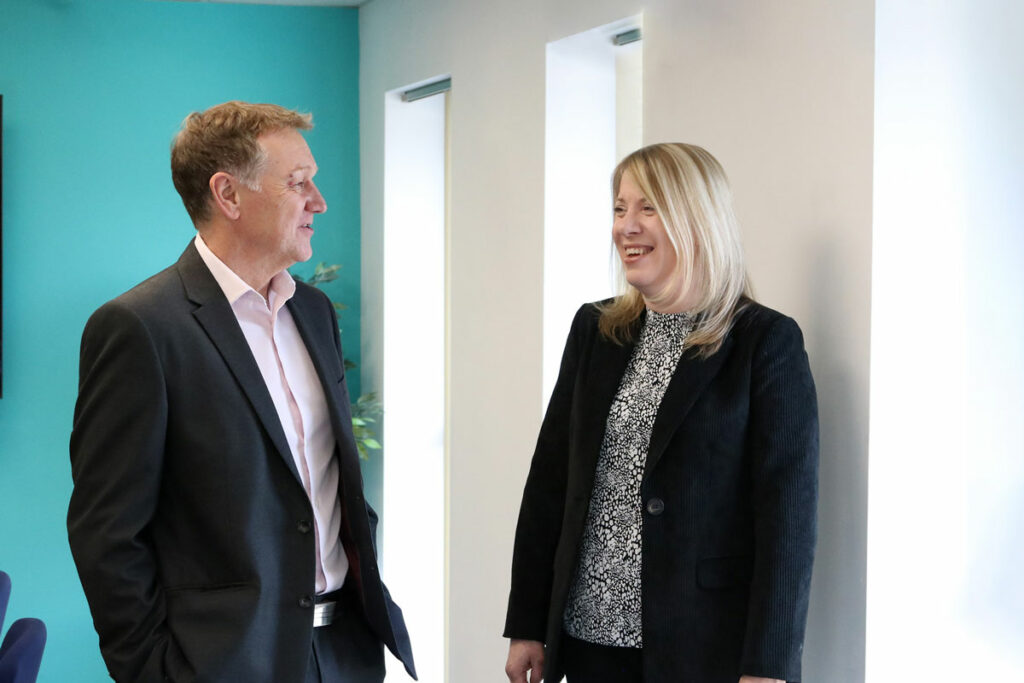 So, what was your initial reaction to the FCA changes?
Keith: I'm possibly an outlier as a salesperson because I really like compliance! Dealers haven't really got time to understand this kind of change and so when a lender or broker takes the reins by coming up with a solution that will keep the dealer compliant, that's a massive selling opportunity. Credit score-based pricing was already in operation in the credit card market and I'm a big believer in it. I think the motor finance market moving that way is inevitable and that eventually it will all be credit score-based pricing.
Sam: That's a good point. There was no other finance market where the individual selling the finance had an influence on the rate the customer gets. The change was inevitable.
How have dealers embraced the changes?
Keith: The larger dealerships and car supermarkets have, as they always do, embraced the changes. They're corporate businesses and tend to understand early on what they need to do. Some of the smaller dealers took a little more time to adopt. However, all the lenders and main brokers have been great. I think a lot of dealers have recognised that the changes have removed a lot of risk and responsibility from their business.
What impact have the changes had on dealers' incomes?
Keith: The majority of our dealers have seen a positive impact. Any income they may have lost when correctly delivering lower rates through fixed or credit score-based pricing is more than made up for by the increased finance penetration. Our data shows the credit scores that are underwritten, and the loans taken out and we see examples where the dealer would previously have lost business from a high scoring customer because they were not being charged the rate they deserved.
---
Evolution Funding post-PS20/8 commission models
| | Fixed APR | CSBP |
| --- | --- | --- |
| All Dealers* | 61% | 39% |
| Independents | 58% | 42% |
| Franchised | 35% | 65% |
| Pre PS20/8** | 9.07% APR | 9.44% APR |
| Post*** | 9.10% APR | 9.80% APR |
| Credit Score Pre** | 773 | 776 |
| Credit Score Post*** | 747 | 764 |
| Avg. Commissions | Increase of £12 per case | Increase of £61 per case |
*Dealers measured at group level – not by forecourt.
**Pre PS20/8 comparison period is Oct '20 – Jan '21
*** Post PS20/8 comparison period is Feb '21 – Jan '22

---
A year on, how do you think those changes are working for the industry?
Keith: It's created a much more pleasant experience for the customer. All the doubt and bartering has been taken away so customers can now focus on the enjoyable side of buying a car. The motor industry hasn't had a particularly good reputation, with lots of people having bad experiences buying cars on finance from motor dealers. What the FCA have done has completely revolutionised the way the market and the public see us. For the dealer, I think these changes have saved the point of sale market in motor finance. I think if we'd continued as we were, direct lenders would have continued to steal market share. The changes now mean that the experience of buying cars on finance in dealership is now pleasant and fair.
The FCA estimated that the changes would save customers £165 million a year. Do you think the changes have achieved what the FCA intended?
Keith: If the intention in relation to this figure was to drive down APRs, I don't believe it's done that. I think instead, it's spread the APRs out. There are more customers getting lower APRs but also more customers getting higher APRs because they're getting the rate reflective of their credit profile. If you're a good customer, you're more likely to get a lower APR now, but if you have poor credit, you're almost certainly going to get a higher APR than you used to. So, the FCA changes have delivered fairness and transparency, but I don't think it's made the saving that the FCA cited.
Sam: I think 'fairness' is an important point. People have now got the accurate and appropriate APR for them but at Evolution, we've not seen an overall shift in our average APR across the whole of our business. We also don't set the rates for all our customers either. In the subprime space, it's the lender that sets the rate. It's a couple of years before the FCA review the changes and the question is, if it hasn't delivered what they wanted it to deliver, what comes next?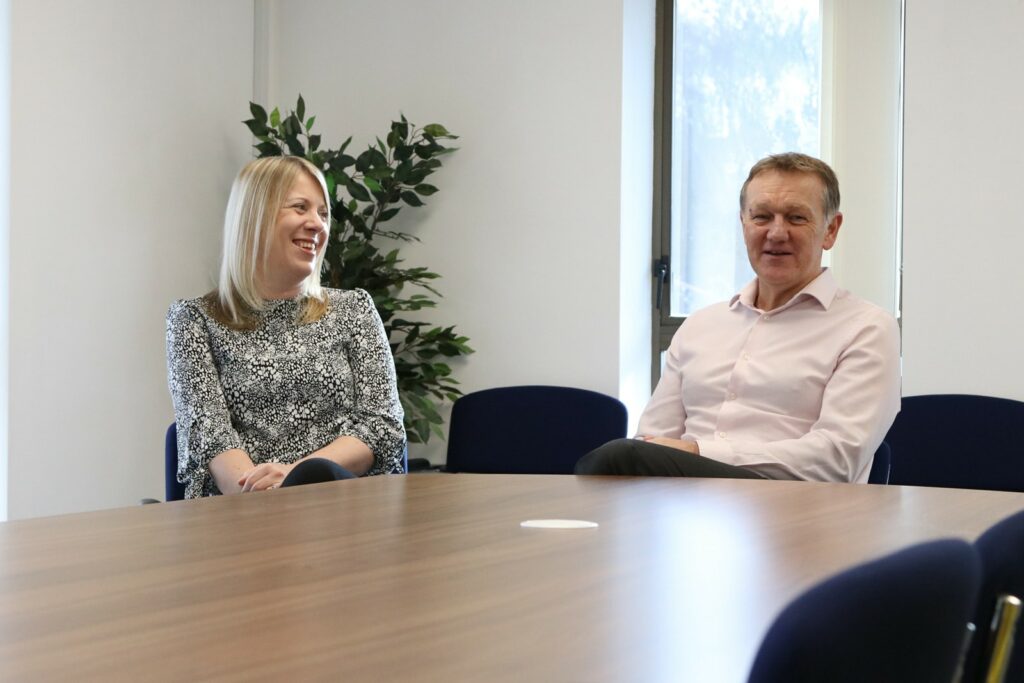 How do you think that the FCA could have done things differently or better?
Sam: I think an unforeseen consequence is the CMC activity that is attempting to exploit the FCA's wording, even though the FCA made it clear that the changes were not retrospective of 28th January 2021.
Keith: All in all, the FCA do a great job. However, I wish they'd be more prescriptive. When they release legislation, it is often left open to interpretation. Big banks will always take a 'non-risk' approach, and this can lead to bad outcomes for customers.
What do you think will be the next big regulatory changes that we'll see in the industry?
Sam: It's got to be Consumer Duty. It leads on nicely from the changes to discretionary commission pricing models because it's all about fairness, transparency, looking after the customer. Evolution have embedded TCF into our business for years, but Consumer Duty introduces terms we've not really seen before in this context, such as 'fair value'. And this will impact everyone, so this is not just ours or the lender's responsibility, it's everybody's, including the dealer.