'Tis the season for giving and so Evolution Funding was delighted to arrange a donation of thirty PCs to Mossbrook School in Sheffield.
Mossbrook School is a maintained primary school that supports pupils aged four to eleven years old who have a range of special educational needs and disabilities. Evolution's IT department reached out to headteacher Jo Harrison regarding the decommissioned PCs and a date was arranged for dropping them off.
"Thank you to Evolution for their kind and generous donation. We would have had to save for years to replace all our computers – this will make an incredible difference to what we are able to offer our children."

Jo Harrison, Headteacher, Mossbrook School
We were keen to meet some of the children that the PCs would be benefitting and so Jo kindly arranged a handover with the Badger Class and their teacher, Katie Meeney. And what a fabulous time we had!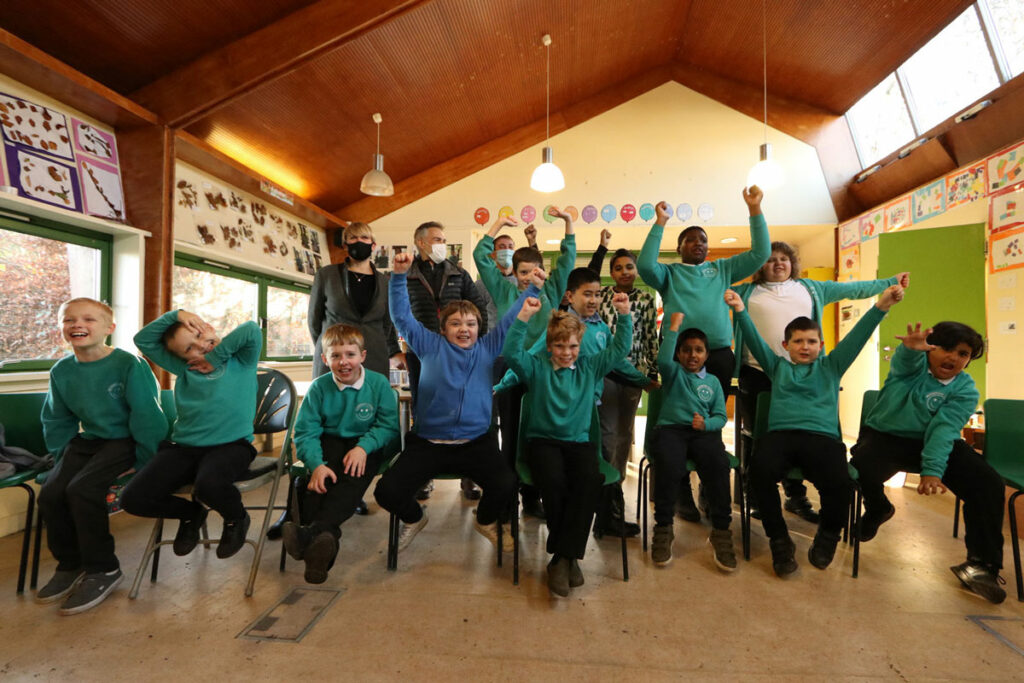 We were greeted by fourteen of the most welcoming boys, who immediately introduced themselves and joined in on our impromptu photo session with enthusiasm. We spent the next half hour hanging out with the class, taking pictures, chatting and getting a little insight into a lesson, which included learning sign language. To top things off, each boy had created a greetings card thanking us for the computers!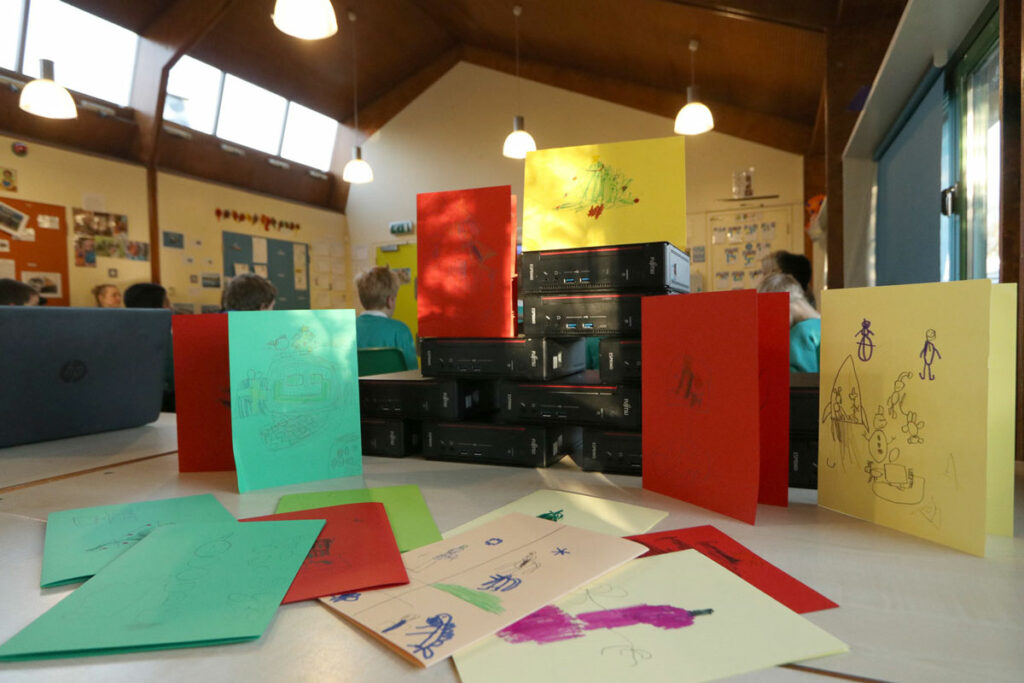 It was a real pleasure to meet the Badger Class and we hope they enjoy putting their new computers to good use. When we asked them how they'd use the computers, we were told for writing, typing, spelling, stories, and possibly the best answer – booking a holiday!
"As a business, we are heavily focused on technology, and we understand the costs involved in keeping IT equipment up-to-date and working. We are delighted to be able to donate these PCs and pleased that they will make such a difference for the children of Mossbrook School."

Sarah Simpkins, Marketing Director, Evolution Funding